Safest Treatment for the Little ones: Dr. Ashish Dolas
Our little patients need the most care. Our team, supported by physicians, nurses, and the best pediatric surgeon in Pune, offer our most compassionate care to these tiny tots. We offer the safest and most successful cardiac surgery in Pune.
Heart surgeries are mostly done in kids to repair congenital heart defects or other heart diseases in a child after birth.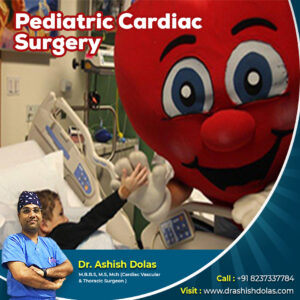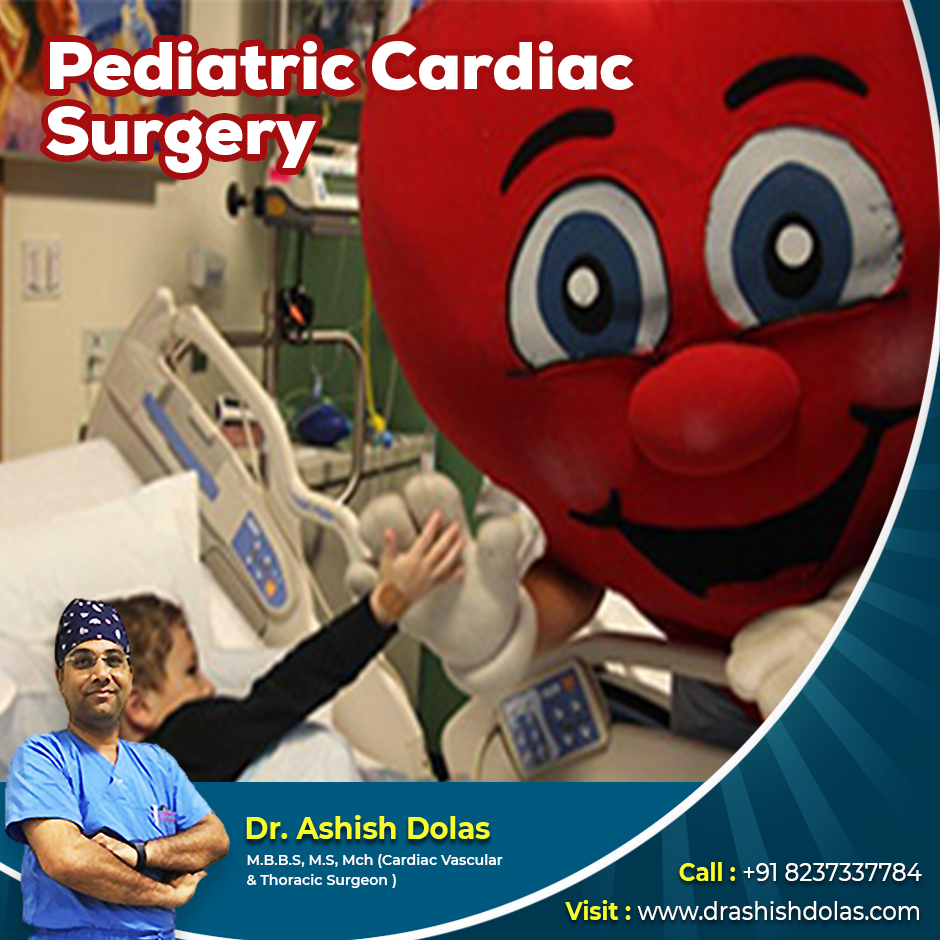 Introduction
There are many types of cardiac defects found in the kids some are minor, while others are severe. Defects can be found in the heart or in the blood vessels which are outside. In some of the cases, heart surgery is required right after the birth of a child. Whereas in others, surgery can be conducted once your child has reached a safe age for their well-being in the long term.
Our best heart specialist in Pune is well trained to provide comprehensive care to treat children and mend a defected heart. In most cases, we provide minimally invasive procedures to treat our patients; in case it doesn't work, our health care team is always ready for other ways to opt.
In many cases, only one procedure is enough to remove the defect while in others, more than one procedure is followed. So, every case has its own peculiarities and is unique.
How to prepare your child before a procedure
This time is very difficult for most of the parents as well as kids. You may often find yourself juggling with words, finding the best thing that would comfort your child. It is important to be aware of how your child is feeling, whether he is nervous, or not.
Child behaviour varies according to the age of the child. Younger kids are more dependent on their parents, so if you are nervous, your child will also react in the same way.
So, the key to keep your child calm is to calm yourself first. For older children, it is best to involve your child, teen or adult in the process from the very start. Encourage him to talk about his insecurities related to the hospital and its procedure.
Most of the kids at this age need the support of the parents to get ready for the procedure. You can make them feel so by asking how you can help them in their hospital.
Risks after a procedure
Since your child has gone through a big procedure (even if it's a minor procedure you still need to take special care), the following are some points to keep in mind post-surgery:
Avoid your child from doing the activities that include pushing or pulling
Pay very close attention to his/her diet. Vitamins and protein if well balanced might help in a faster recovery
Keep in regular touch of your child's doctor and update him with his medical history before the procedure
Keep track of medication with proper dosage time and amount
If these symptoms are in your child, rush to a doctor
Wound infection
Chest pain
Blood loss
Clotting
Pneumonia
Difficulty in breathing
These can also be neurological risks after a bypass heart surgery where a machine is used to bypass the heart and lungs.
So the best way is good communication with your doctor. Although the child is kept in the hospital for a few days after the procedure, some risks are unpredictable, and thus, you need to keep the doctor updated on your child's health status.
We understand the joy of having kids, and we know how it hurts to see your child in pain; that is why we provide the most assured heart surgery in Pune. We have well-equipped facilities and highly cooperating staff.
We're not just health care providers, but we are here to help you bring beautiful smiles back in your life and won't let your heart come in the way to your right to a happy and beautiful life ahead. With the best heart specialist in Pune, you can forget all your sorrows and worries with us once you visit us. Heart diseases are inevitable in some cases, but with our services, we make sure that you leave us with a lifetime of beautiful memories.